Perlite wholesale
Our expanded perlite are ideal for horticulture, agriculture and construction at cheap price.
Expanded Perlite Size:
1-3mm, 3-6mm, 4-8mm, 5-10mm, 8-15mm, 10-20mm.
Expanded Perlite Chemical composition:
SiO2 Content (%): 70-75%
Fe2O3 Content (%): 0.15-1.5%
Al2O3 Content (%): 12-16%
MgO Content (%): 0.2-0.5%
CaO Content (%): 0.1-2.0%
K2O Content (%): 1.0-4.0%
Na2O Content (%): 2.5-5.0%
Loss On Ignition: <1.0%
Expanded Or Not: Expanded
Perlite Supply Color: White
Perlite H.S code: 6806200000
Cheap Perlite Origin: China
Expanded Perlite Application:
Horticulture Perlite, Agriculture Perlite and Construction Perlite. Perlite is usually divided into coarse perlite and fine perlite according to the size of individual particles.
Expanded Perlite is a natural silicate mineral. Expanded Perlite is a kind of white granular material with honeycomb structure inside, which is made of perlite ore after preheating, instantaneous high-temperature roasting and expansion.
Agriculture Perlite
Because Expanded Perlite has porous characteristics, its gap can preserve a large amount of water and nutrients, which is conducive to the soil to maintain a certain temperature and humidity, and increase the water permeability of the soil, so as to promote the crop roots to go deep into the perlite matrix to absorb nutrients and continuously provide growth nutrients for it.
Expanded Perlite can improve soil, regulate soil hardening, prevent crop inversion, and play a due role in controlling fertilizer efficiency and fertility; At the same time, it can prevent pests and promote plant growth. In addition, the porous adsorption properties of perlite are often used as diluents and carriers for pesticides and herbicides.
The most commonly used matrix formula for seedling cultivation is peat, perlite and horticultural vermiculite. Using agriculture perlite for soilless cultivation can make crop production get rid of soil constraints and greatly expand the available space of agricultural production. Using agriculture perlite to cultivate crops not only has high yield, but also has good quality, clean, fresh and pollution-free.
Horticultural Perlite
Expanded Perlite is used in gardening and flowers to keep fertilizer, water, sterility and good air permeability. Perlite for plants has good water permeability and air permeability. It is an important material for improving soil in horticulture. Adding the same amount of Expanded Perlite to the clay soil can increase the aeration of the soil several times, so that the roots can contact enough oxygen for respiration.
Expanded Perlite has stable chemical properties, will not harm plants. Expanded Perlite is a soilless culture medium and a special medium for cutting propagation, which can keep water and air in the gallon pot soil. In addition to its good physical properties, perlite for gardening can also play a good role in green plant beautification and visual sense.
Expanded Perlite can be used as soilless culture substrate alone or mixed with peat and vermiculite. Perlite for cutting or mixed with other substrates such as nutrient soil, soil, peat and vermiculite, which will make the plant survival rate high. Perlite for gardening, peat and vermiculite are prepared in a certain proportion. It is the most ideal medium for sowing, cutting and cultivation.
Construction Perlite
Construction Perlite can be used as perlite concrete aggregates; lightweight, heat-preserving, heat-insulating and sound-absorbing panels; fire-resistant roofs and light-weight anti-freezing, earthquake-proof, fire-proof, radiation-proof and other high-rise building engineering wall fillers, mortar and other building materials; various industrial equipment, pipelines Insulation.
If you are interested in buying perlite, please contact vincentwilsongarden@gmail.com for free samples and best offer, buy more save more!
Delivery & Payment for expanded perlite
Packing:

We often pack expanded perlite with pp bags. We often stack them one by one, which will save much more space on the container.
Delivery:
We often deliver our goods by sea, we deliver the expanded perlite samples by courier, for examples, Fedex, DHL, UPS, TNT and Aramex!
We ship perlite worldwide, such as USA, Canada, UK, Ireland, Australia, NZ, South Africa, UAE, Qatar, Lebanon, Kuwait, Oman, Malaysia, Thailand, Vietnam, Indonesia, Myanmar, Singapore, Philippines, Pakistan, Bangladesh, Sri lanka, Egypt, Cyprus, Turkey, France, Portugal, Romania, Greece, Trinidad, Costa Rica, Nigeria, Kenya and many other countries.
Payment:
Bank transfer (T/T), Western Union, Paypal or Letter of credit.
Perlite suppliers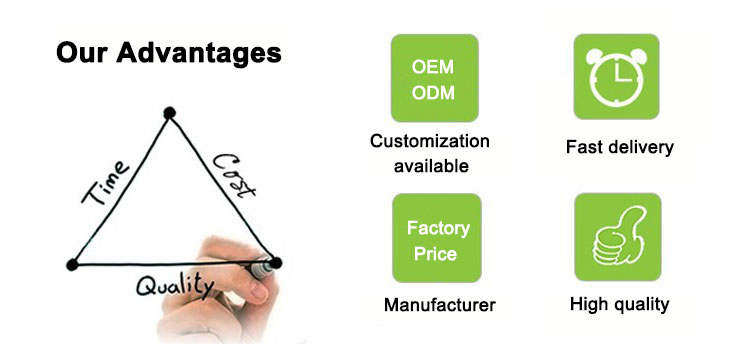 We are a professional perlite suppliers and perlite manufacturers with more than 19 years manufacturing experience. High Quality and Competitive Perlite Price, Free Samples, Fast Delivery, 24-hour service!
We have workshop area 35,000m², the most professional team and the most advanced production machines. So we have the ability and confidence to meet your best perlite requirements!
We serve more than 3,000 customers! We know as customers you want the premium perlite at the most affordable price. We pledge to provide you perlite wholesale price, best possible service and reliability!
We will bring the same excellance in service to you as we do with every customer we presently work with, whether big or small. We look forward to working with you!
Welcome To Contact Us For Best Offer And Free Samples! Please Feel Free To Send Your Any Questions Details Below. Click "Send"!